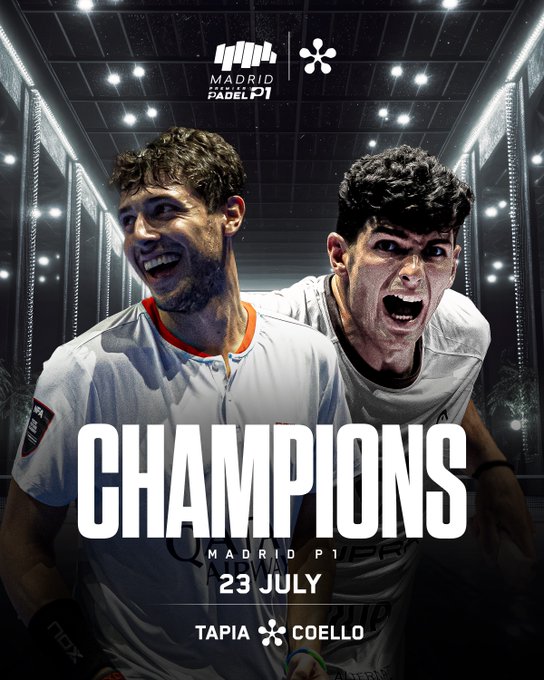 The final of the Madrid Premier Padel men's tournament was the same as last week in Rome. The meeting was quite a battle, and the result was the same as in the capital of Italy. In two sets, Agustín and Arturo took the title, the second in a row in Premier Padel™, and they have already accumulated eleven trophies in this historic season.
When it seemed that the set would be decided in the tie break, Tapia and Coello again broke their rivals' serves to make it 7-5 bright. Tapia and Coello had two break chances and two breaks they reaped to take the lead in the final.

Arturo Coello and Agustín Tapia were devastating with the smash in this match, punishing their rivals over and over again until they put the final 6-2 on the scoreboard. Maximum efficiency for Tapia and Coello, who took advantage of the four break chances they had.
Paquito and Chingotto tried to plug the public so that this heat would help them come back. But, finally, Tapia and Coello won 6-2.