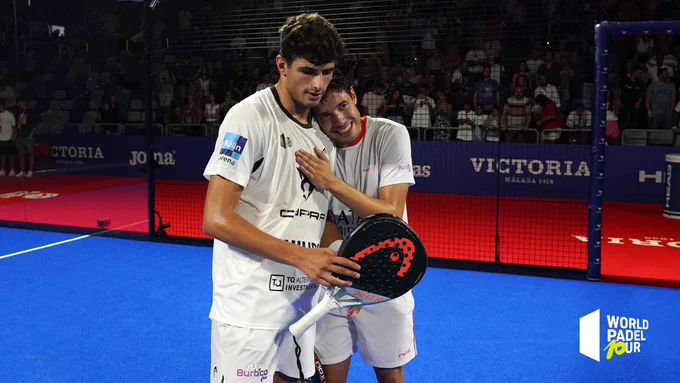 Agustín Tapia and Arturo Coello were proclaimed champions of the WPT Malaga Open 2023 by beating Juan Tello and Alex Ruiz 7-5 7-6(3) in the final.
The two top pairs of the Malaga Open clashed in the grand final. On one side, the undisputed world number ones, Arturo Coello and Agustin Tapia, faced off against Alex Ruiz and Juan Tello, who were in search of their first title as a team.

In that physical and mental game the clash started, which had, both in the first set and in the second, a very fine line between winners and losers, since in the initial set it would not be until the sixth game when the leaders of the ranking They were able to cast off and put fantasy into the match.Game and first step taken 7-5 for Tapia and Coello.
The second half of the match maintained the same intensity as the first, with neither pair being able to break the equality on the scoreboard, reaching the tie-break. Sudden death favored Tapia and Coello, 7-6(3).