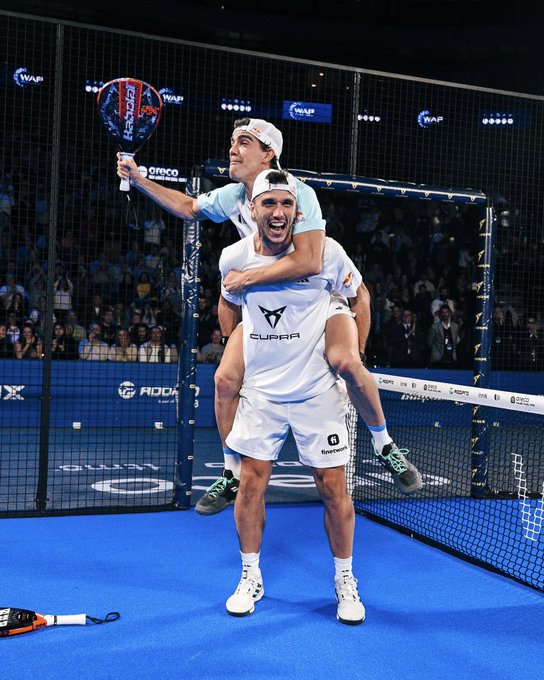 Ale Galán and Juan Lebrón are finishing the season in impressive fashion. The Spaniards beat the number ones, Agus Tapia and Arturo Coello, in the semi-final of the WPT Malmö Open with great clarity (6-2, 6-1).
Lebron and Galan broke their rivals service in the very first game and ran out to a 4-0 lead, winning the opening set after little over half an hour.

The Spaniards completed the victory after an hour and ten minutes, ending the hopes of Coello and Tapia being crowned as number ones at the Malmö Arena, something which Lebron and Galan did in 2022.
The other contenders in the final will be the "Superpibes" Franco Stupaczuk and Martin di Nenno, who beat the surprising Victor Ruiz and Lucas Bergamini in three sets 6-2, 6-7, 6-1.