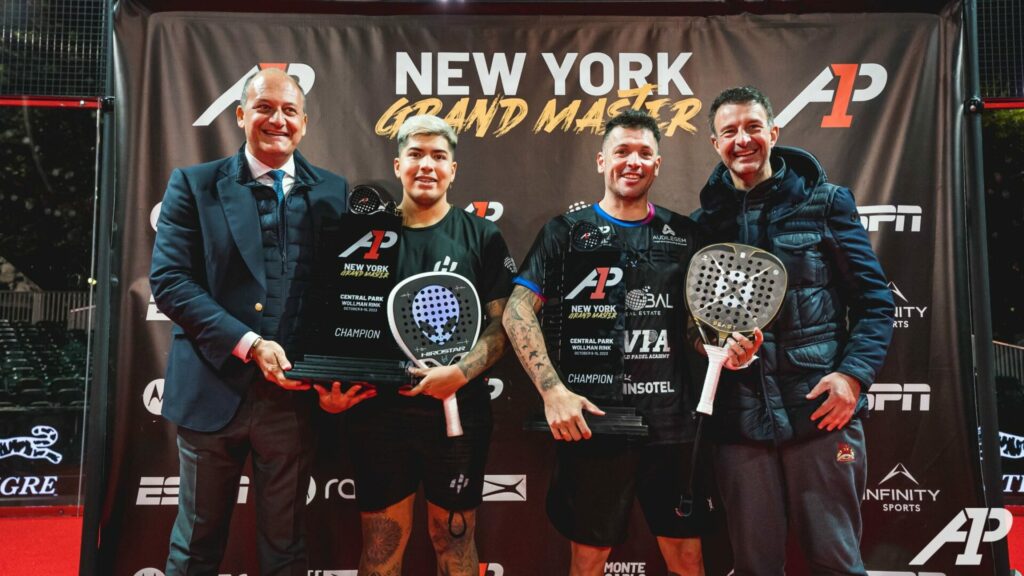 With this victory in the final against Maxi Arce and Franco Dal Bianco, the Argentinian pair won their firsttitle of the season in Central Park (NY).
With the first set in the bag and the forces somewhat tight, especially on the side of Maxi and Franco due to their greater wear and tear in the semis, the No. 2 seeds continued to press until they managed to get 4-5 and serve to close. A last push from the best pair of the season evened everything (5-5) but it was no longer enough for them to continue fighting and they conceded the next two games to Allemandi and Aguirre (6-7 and 5-7), who finally won their long-awaited title in 2023 and in an idyllic setting, making history.
A1 Padel, in alliance with the Yankees, had its first tournament in NY that will continue this year with another in Miami and will close with the Master Final in Las Vegas.