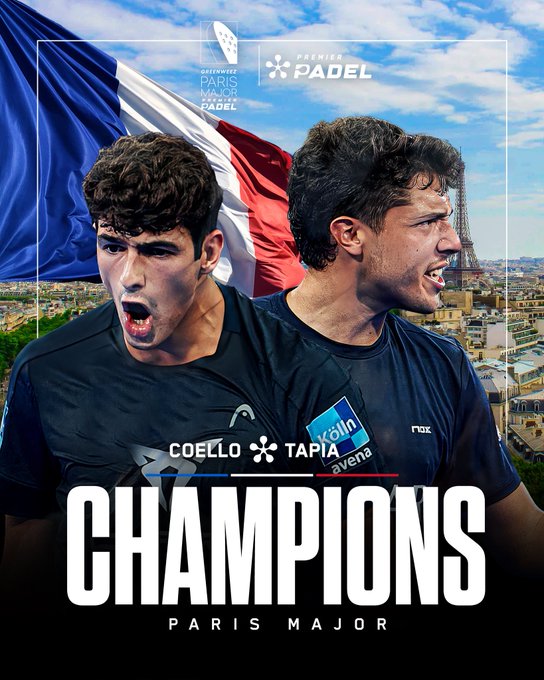 The couple number 3 in the world confirmed their overflowing form and also won the Greenweez Paris Major Premier Padel™, defeating Federico Chingotto and Paquito Navarro in two sets..
Coello and Tapia have now featured in all five finals of the Premier Padel™ circuit, and their victory at Roland Garros in Paris this evening marks an extraordinary streak of four consecutive titles. This achievement has catapulted Coello to the number one spot in the world rankings of the International Padel Federation (FIP).

They faced Chingotto and Paquito Navarro, who had displayed exceptional form throughout the tournament. However, once again, Coello and Tapia triumphed with a scoreline of 7-6, 6-1
Nearly 40,000 spectators attended the tournament that's 50% more than last year.