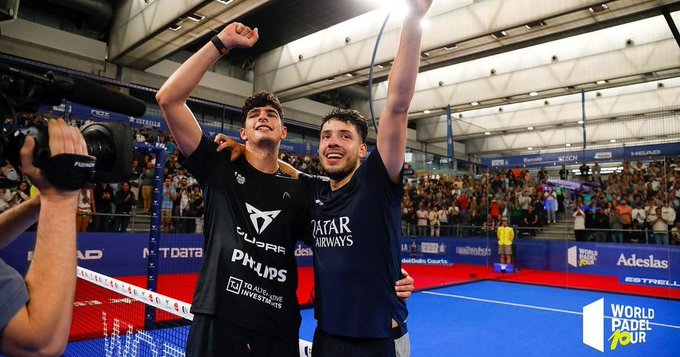 Arturo Coello and Agustín Tapia are the new kings of world padel. After defeating Juan Lebrón and Alejandro Galán, who returned after two tournaments of absence, the Spanish-Argentine duo will be, from this Monday, the number 1 of the circuit thanks to their triumph in the grand final. They won in the final (6-3, 6-7 and 7-6) after a match of multiple alternatives in which the new numbers 1 came back in the 'tie-break.

Galán and Lebrón did not give up the first place in the ranking since 2020: they were the kings of padel practically throughout their union and had defended their crown on previous occasions. But in 2023 they ran into two factors that went hand in hand: an overwhelming start by Tapia-Coello (seven titles winning each and every one of the matches they played in WPT) and physical problems that forced them to miss three of the first seven contests, in addition to having to retire in one more in the quarterfinals.
The final did not disappoint. The two best couples in the world were cited, and the four players provided a show that fans will take time to forget, with impossible points, exchange of blows and two last sets that were decided in the tie-break.