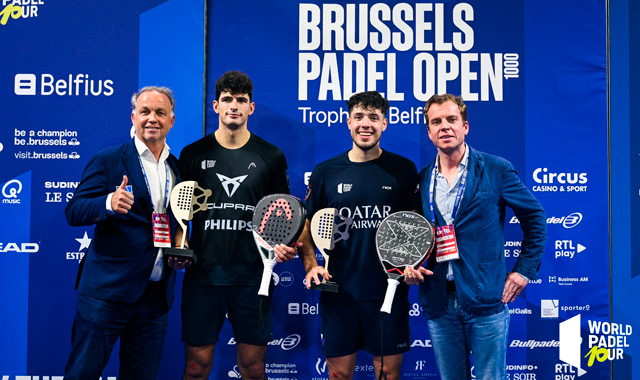 They beat Stupaczuk – Di Nenno in a strong final at the Brussels Open.
It will be remembered as one of the matches of the year! The men's final of the Brussels Open 2023 has been a thriller, Arturo Coello and Agustín Tapia beat Franco Stupaczuk and Martín Di Nenno, the couple that has put them in trouble the most this season.
In the final of the Brussels Open, their opponents Franco Stupaczuk and Martin Di Nenno did everything they could to end the streak and reached a high level in the well-played final. But Coello and Tapia, led by Pablo Crosetti, are too good right now. The result in the final was 7-6, 3-6, 6-3.
After the match, Arturo Coello commented: "It was an extremely tough match. We won against the toughest couple we can play against. They always have an answer for everything we do. They are an unbelievably good couple, and the match was extremely tough. I can't describe how much I enjoy playing alongside Agustin".