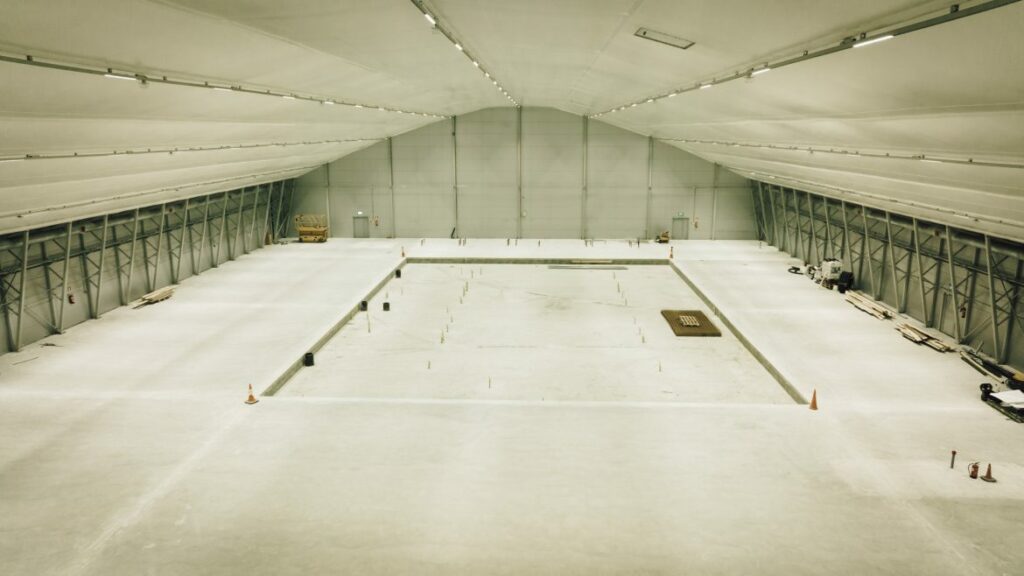 Take an exclusive first look below at the first-ever purpose-built padel stadium in the world!
It is located in Tampere, Finland, and will host the inaugural Finland Padel Open from August 28th to September 3rd.
While World Padel Tour has been all over the globe and has drawn crowds of over 10.000, this will be the first arena specifically built to host padel events.
It will be finished in time for the northernmost official padel event ever after the Tampere Exhibition in 2022.
Features of the arena
When completed, the arena will seat close to 3.000 people at centre court.
These stands will be built as close to the court as possible to give to intensify the atmosphere throughout any match.
As can be seen in the image below, the area where the court will be built is half a meter below the surface level.
Thirty by twenty metres has been 'sunk' to offer the spectator a better viewing experience. Not only the court, but the umpire's chair and the coaches' benches will be on this surface as well as the advertising boards.
This way, people in the stands will have a better and less obstructed view of the action on the court.
A second court will be built under the same roof and the free height inside will be 14 metres.
It is a big milestone in professional padel history to have a purpose-built stadium for the first time as the fastest-growing sport in the world continues its rapid expansion.