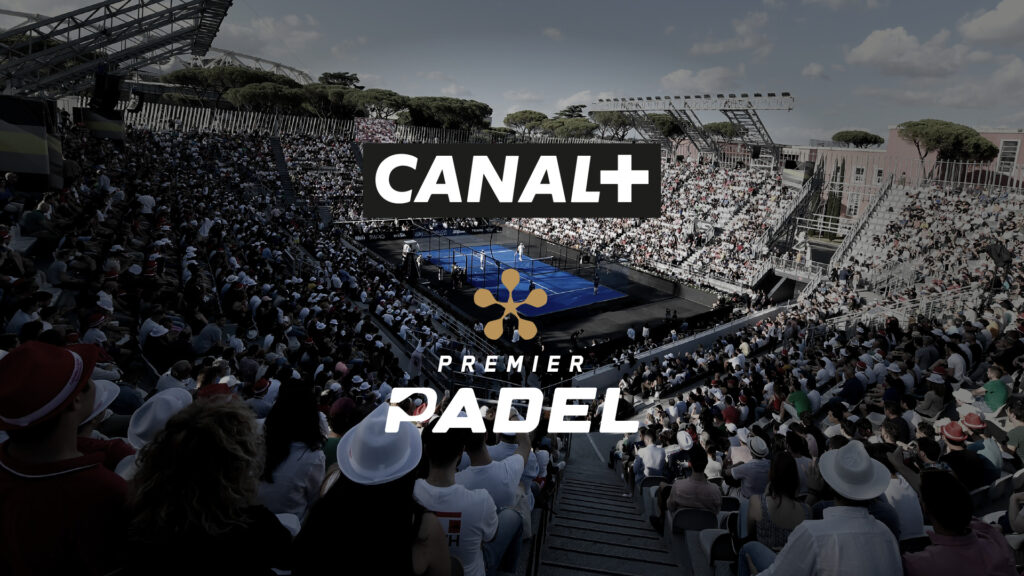 Premier Padel ™ the Qatar Sports Investments (QSI) backed tour, has signed a multi-year broadcast partnership with pay-TV network Canal+ covering more than60 territories including France, until 2026.

Premier Padel launched earlier this year, organised by the International Padel Federation (FIP).
Speaking about the new deal FIP President Luigi Carraro said: "We are delighted to add CANAL+ to our world-class portfolio of international broadcasters.

Thomas Sénécal, CANAL+ ™ director of sports added: "CANAL+ has always been a great supporter of emerging sports.
"Offering Premier Padel to all our subscribers worldwide is a perfect example of this.

"Launching our Premier Padel coverage with the Major in France at the prestigious setting of Roland-Garros? We couldn't dream of anything better!