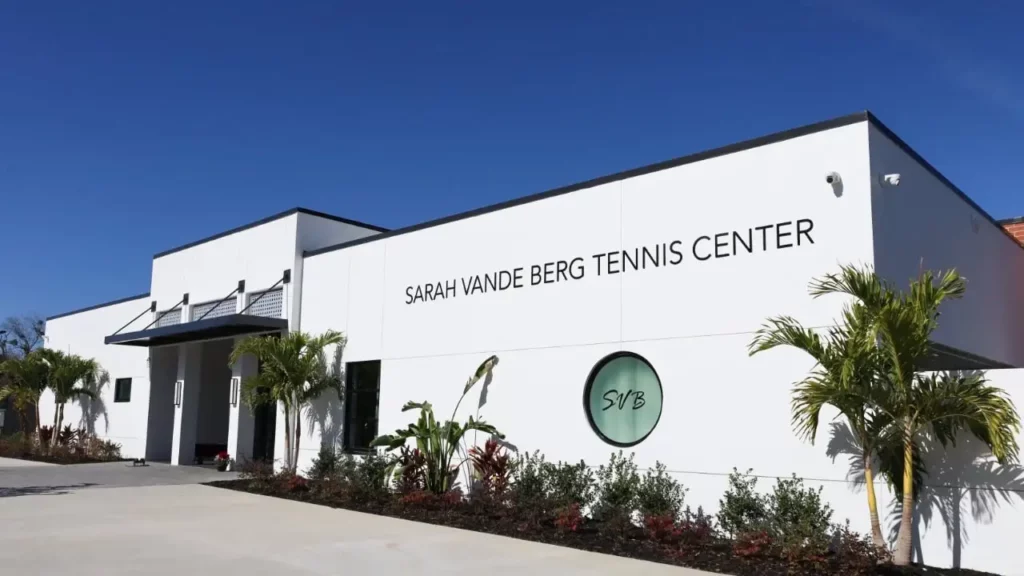 The Pro Padel League (PPL) – North America's first professional Padel league – is excited to announce that they will be hosting their historic inaugural season in partnership with Florida's Sports Coast (Pasco County, Fla.) at the Sarah Vande Berg (SVB) Tennis & Wellness Center.
Starting May 13, 2023, the regular season will take place over the course of five weekends with seven teams in competition and conclude with the championship weekend taking place June 10-11, 2023, where there will be a semifinal round followed by the two best teams competing in the finals for the PPL CUP. During the first season, teams will be comprised of four active players including two men, and two women, and four alternates, and will follow the international scoring format. Attracting Padel fans from around the world for the first weekend of competition, 84 of the world's top Padel players will be competing in the PPL's inaugural season.
"The SVB Tennis & Wellness Center is not only one of the top facilities in Florida, but in the U.S.," said Marcos Del Pilar, PPL Commissioner. "They are strong supporters of Padel and great operators to hold our inaugural PPL season at. We are looking forward to the season starting next month and the first serve being hit at their world-class facility."
The mission of The Sarah Vande Berg Tennis and Wellness Center is to foster excellence and cultivate a safe and inclusive community where all guests and members are offered an opportunity to develop their full potential in sports training and education and to serve as an internationally recognized destination that provides overall health, wellness and sports education in a state-of-the-art facility.
"We are overjoyed to welcome North America's first-ever Professional Padel League to Florida's Sports Coast for their inaugural season," said Florida's Sports Coast Tourism Director, Adam Thomas. "This is a wonderful opportunity to showcase the world-class Sarah Vande Berg Tennis and Wellness Center's Padel courts alongside elite athletes and fans, both nationally and internationally, and we look forward to welcoming the league back to Florida's Sports Coast in years to come."
Originating in Mexico, the high-octane sport has become one of the fastest-growing sports in the world, gaining increasing popularity in Mexico and Europe and most recently, the U.S. and Canada. In addition to the growing number of ATP players becoming involved in the PPL such as Miami Team Advisor Juan Martin del Potro (2009 US Open Champion), San Diego Team Owner, Tommy Haas (former ATP Tour #2 Singles Player), San Diego free agent Jared Palmer (former ATP Tour #1 Doubles Player), it is catching the attention of other elite professional athletes and celebrities such as Toronto Team Owner, Sebastian Giovinco (MLS MVP).
The PPL's first Player Draft was held on March 20, 2023, and received approximately 500 hundred applications from top North American and international players from Australia, Asia, South America, the United Kingdom, and Europe.