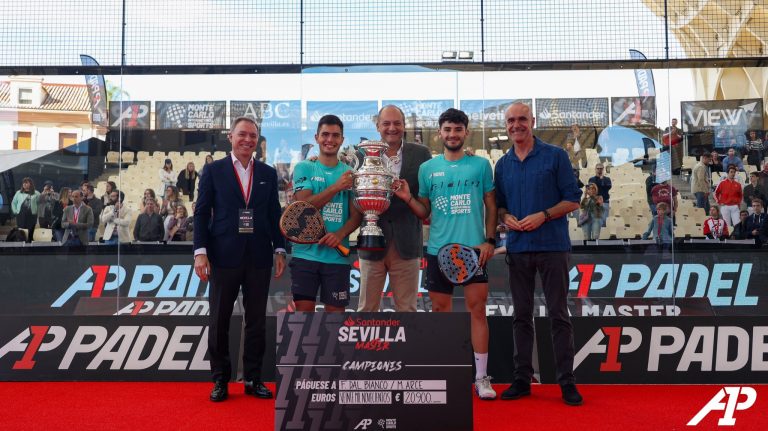 Franco Dal Bianco and Maxi Arce win 6/2 3/6 and 6/4 against Diego Ramos-Agustín Torre in the Santander Sevilla Master 2023.
After a semifinals that made the Mushrooms vibrate on Saturday afternoon, the appointment on Sunday at noon could not be less. Couples gave a strong sample of the first level of A1 Padel at the beginning of the season with two great scenarios such as Cape Town and Seville.
Dal Bianco and Arce are back after a start to the year that did not reflect the category of this couple. They showed, in Seville, that they want to continue to maintain the throne and make it clear to the rest of the couples that it will be difficult for them to fight it.