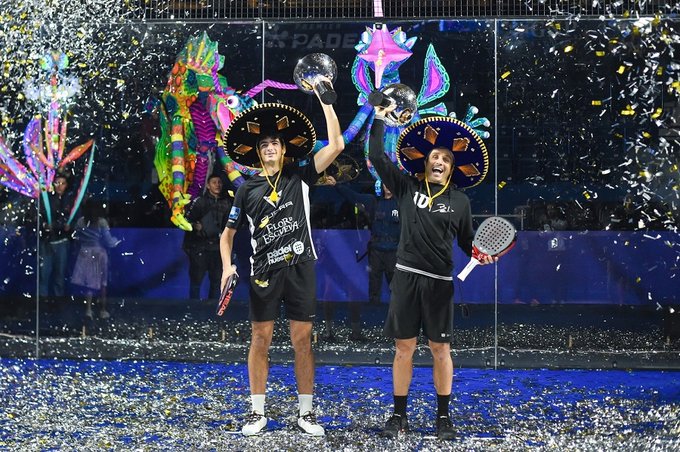 Arturo Coello and Fernando Belasteguín are the first champions of the GNP Mexico Major Padel after emerging victorious in the grand final of the debut edition of the tournament.

Agustin Tapia with Sanyo Gutierrez lost to the duo of Argentine Fernando Belasteguín and Spanish Arturo Coello 6-3, 3-6 and 6-3.
Bela and Coello, aged 43 and 20 respectively, beat Sanyo and Tapia in an even three-set match, who seemed to have everything in their favor once they managed to take the match to the third set.
In a marathon day, with the dispute of the two semifinals and the final on the same Sunday due to rain.