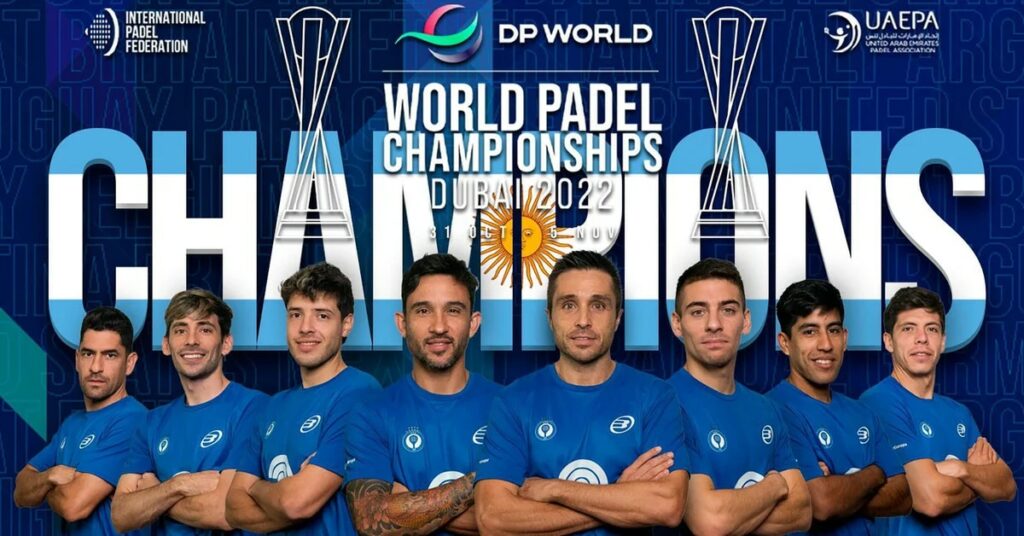 Argentina prevailed over rival Spain 2-1 to win the title in front of the crowd of 5,000 people.
Juan Lebron, the reigning world No. 1, and Francisco Navarro put Spain ahead after coming from behind to beat Federico Chingotto and Agustin Tapia 3-6, 7-5, 6-3 in the first set.

Martín di Nenno and Franco Stupaczuk easily defeated Arturo Coello and Alejandro Galán, 6-3, 6-2, in the second duel, and Fernando Belasteguín and Carlos Gutiérrez defeated the Jerónimo González – Alejandro Ruiz duo 6-4, 5-7 and 6-3.
In this way, Argentina won its 11th world title, since it had won the editions of 1992, 1994, 1996, 2000, 2002, 2004, 2006, 2012, 2014 and 2016.

the 16th edition of the International Padel Federation's flagship team event was hosted by the UAE Padel Association (UAEPA) in association with the Dubai Sports Council and the Dubai Department of Economy & Tourism (DET).
Sheikh Saeed Bin Maktoum Bin Juma Al Maktoum, President of the UAE Padel Association and Chairman of the Higher Organizing Committee, and Luigi Carraro, President of the International Padel Federation, crowned the winners and gave away the other prizes.